Ask for Multiple Quotes
Why Ask for More than One Quote?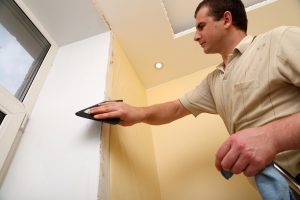 It may seem there is an all too obvious answer to this question, but there is actually more to it than meets the eye. Yes, the obvious answer is because you want to get the best value for money. However as we have mentioned before, the cheapest price isn't necessarily the best deal. So, what are you looking to achieve beyond assessing how much it will cost to do the work?
Well for a start, you want to know if you are going to get on well with the person who will be wandering around your home quite freely. How they present themselves and the way they answer your questions will help you to get to know each of the painters who come to see your property. While you are asking the same questions of each of them, you can assess how they each respond. Also visit this webpage on 'What to Look for in a Quality Painter'.
In our guides we have tried to give you as much of an insight into what is involved as possible when having your property painted. As a consequence you can ask each painter to run through how they would tackle one room and you should have enough knowledge to know which ones know what they are talking about, and which ones strike you as being a bit too amateurish.
Save on Painting Costs
Of course it is important to let anyone providing you with a quote know that they will not be the only painter you are asking for a quote from. There is nothing wrong with a little healthy competition, but be careful you don't play one painter off against another as you could well end up with being offered a very competitive quote, but corners will get cut to save on costs. Also have a look at our list on how to save on costs.
Finally, in asking for a quote, ask for a detailed quote, including details of the makes of paint being used, exactly the work that will be done, and ensure that when you do accept a quote you include one additional clause – that no extra payment will be made for work done unless it has previously been authorised by you. That way decorators won't surprise you with a list of 'extras' you knew nothing about!
Ask for Free Quotes From Quality Painters
You will discover that there is considerably more involved in painting than knowing how to use a paintbrush or roller. We want you to feel more confident that when you ask a painter to give you a quote for painting your property, you will recognise from their answers that they clearly know what they are talking about. So, have a look at these articles and then use our simple form to request quotes from local painters to get the ball rolling. Request your Free Quotes here.
What does your painting job cost?
Approach painters and decorators in your area, request quotes and start comparing rates in order to find the right tradesman for your painting job.
Read other articles and guides:
> Painter
> Painter prices
> Personal Safety
> Private Residential Painting
> Ratings
> Save on Costs
> Wallpaper Stripping
> Commercial Painting Jobs
> Difference Between a Quote and an Estimate