Difference Between a Quote and an Estimate
What is the Difference Between a Painter's Quote and his or her Estimate?
In a legal context, an estimate for the cost of painting a house is a guess and is not a sum of money you can hold a painter to if they subsequently do the work and charge you more, within reason.
A quote, however, is a fixed and specific amount that you will be expected to pay for any painting work done on your property. It is a contractual price submitted by the painter and permission to commence work implies consent to the acceptance of the quote given for the work indicated.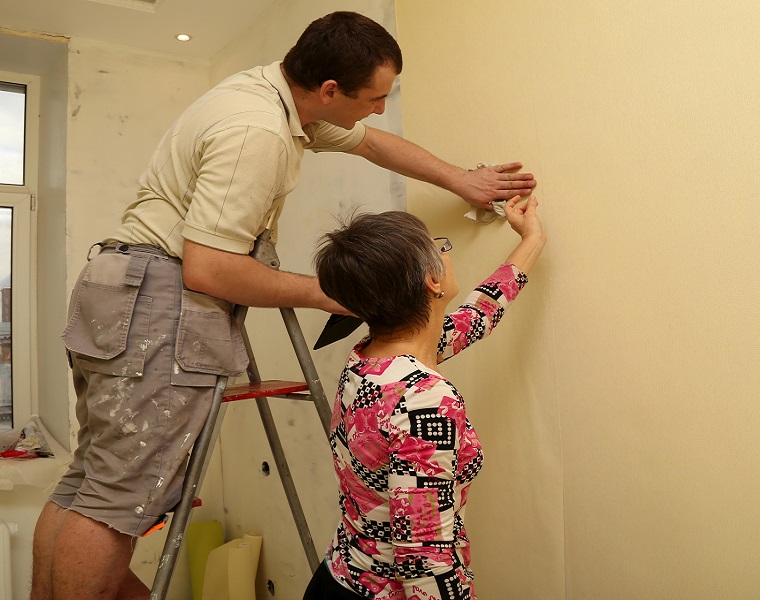 In not all situations can a quote be given, and therefore an estimate is still useful and a practical alternative. You might expect to be given an estimate where the work involves the removal of wallpaper from an old wall with no guarantee of the condition of the wall behind it that the intention is to paint rather than hang new wallpaper.
Similarly, an estimate may be given when someone just wants an 'idea' of the likely cost of doing some painting on their property. A skilled professional painter should be able to estimate within 20% of the true cost of a project without spending too long on the site.
An Estimate is Not Legally Binding
Estimates can be given both verbally and in writing, but as mentioned, an estimate has next to no legally binding element. The only situation where an estimate may be taken into account is when work is commissioned based on an estimate with a reasonable level of tolerance, but the actual cost comes through at an appreciably higher than anticipated figure, and with no prior warning.
An estimate is unlikely to be detailed and give specifics of any work to be done, only a generalisation, whereas a quote will be detailed with a clear final cost, and on some occasions a complete breakdown of the elements involved.
Also visit this page on How to Save on Painting Costs for more on cost saving.
Ask for Free Quotes From Quality Painters
You will discover that there is considerably more involved in painting than knowing how to use a paintbrush or roller. We want you to feel more confident that when you ask a painter to give you a quote for painting your property, you will recognise from their answers that they clearly know what they are talking about. So, have a look at these articles and then use our simple form to request quotes from local painters to get the ball rolling. Request your Free Quotes here.
What does your painting job cost?
Approach painters and decorators in your area, request quotes and start comparing rates in order to find the right tradesman for your painting job.
Read other articles and guides:
> Painter
> Painter prices
> Receive Quotes From Painters
> Sanding
> Paint a Window
> Save on Costs
> Cowboy Painters
> DIY Painting Maintenance Solutions
> Duration
> Emulsion Paint