What to Look for in a Painter?
This may sound like a curious question, but it is also very relevant. As the expression goes, first impressions are lasting impressions, and this applies as much with painters as it does with every other person you meet. What you want to get a feeling for is how professional the person is and whether they manage to convince you they know what they are talking about.
If the painter arrives at exactly the designated time for their appointment that sets a good example that they will appear when they say they will to start the job. If they arrive late, then the chances are they may be late starting work on your property. Well organised people who know how to effectively manage time aren't late. If they turn up in working clothes and covered in paint, then that doesn't present a professional approach, it presents someone who is too lazy to get changed for an appointment.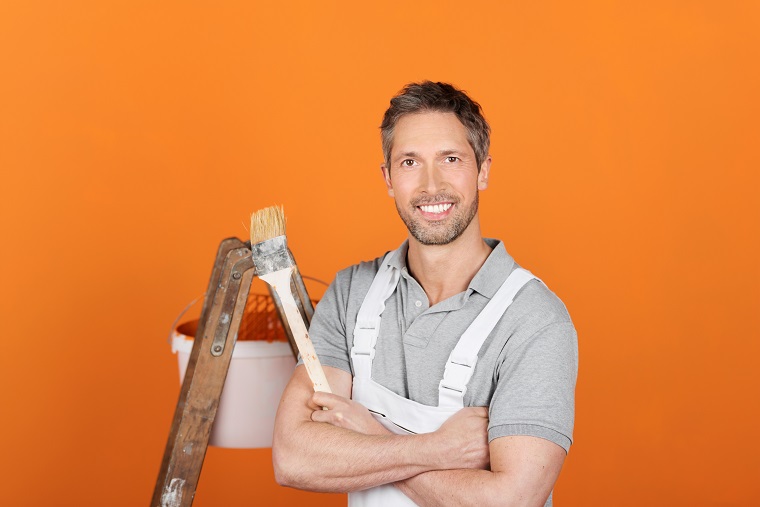 Quality
The painter should be asking you lots of questions, particularly on the paint finishes you want. They should discuss colours, and if they are very good at their job, they may make a suggestion of an alternative colour choice or shade to be considered. In addition, from the information you will have gleaned from our range of helpful articles, you will be able to ask intelligent questions, especially about materials they intend to use. A good professional painter will use quality paint as it gives a quality finish – a painter who doesn't take pride in their work will happily use the cheapest paint available.
Then see how promptly they deliver a written quote to you and see how detailed they have been, making sure they have taken into account everything you discussed during the site inspection. In addition, you should ask to see a copy of their public liability insurance for working as a painter. Usually the liability will extend to between £2 million and £5 million. If they are unable to show you a copy of their insurance policy, then the best advice would be to choose a different painter. Therefore, we advise you to be in touch with at least 3 painters before you make any decision, comparing painters on the points stated above will allow you to find the right painter for your job.
Ask for Free Quotes From Quality Painters
You will discover that there is considerably more involved in painting than knowing how to use a paintbrush or roller. We want you to feel more confident that when you ask a painter to give you a quote for painting your property, you will recognise from their answers that they clearly know what they are talking about. So, have a look at these articles and then use our simple form to request quotes from local painters to get the ball rolling. Request your Free Quotes here.
What does your painting job cost?
Approach painters and decorators in your area, request quotes and start comparing rates in order to find the right tradesman for your painting job.
Read other articles and guides:
> Painter
> Painter prices
> Private Residential Painting
> Understanding Paint Types
> Cowboy Painters
> Difference Between a Quote and an Estimate
> Duration
> Interior Painting
> Local Painters