Painting Materials
You'd be amazed just what is involved materials-wise when it comes to decorating. However not only is there a tremendous variety of materials available, but there is also a very broad range in the quality. It pays to have some insight into the professional painting business to know where to spend your money wisely.
As an example, there are builders merchants where members of the public are perfectly welcome to buy items. Now there are a couple of things to mention here which you are unlikely to be aware of. Firstly, the price shown for items in a builders' merchant is seldom the price you need pay. Even if you don't have an account, if you make it clear you are doing up a property and will be buying plenty of stuff, they will either open up a cash account which will give you an instant discount, or just offer you a 'trade' price.
Secondly, the paint you get at a builders' merchant, particularly if it is ICI Trade paint, is appreciably better quality than ICI paint you may see on special offer at your local DIY superstore. At first the price may seem higher, but as an example, Dulux trade vinyl matt emulsion paint is so thick you have to water it down 25% before you can use it, and the paint covers very well and evenly. With certain special offer paints in DIY stores, it has already been watered down and at times you end up having to use three coats when two would normally do.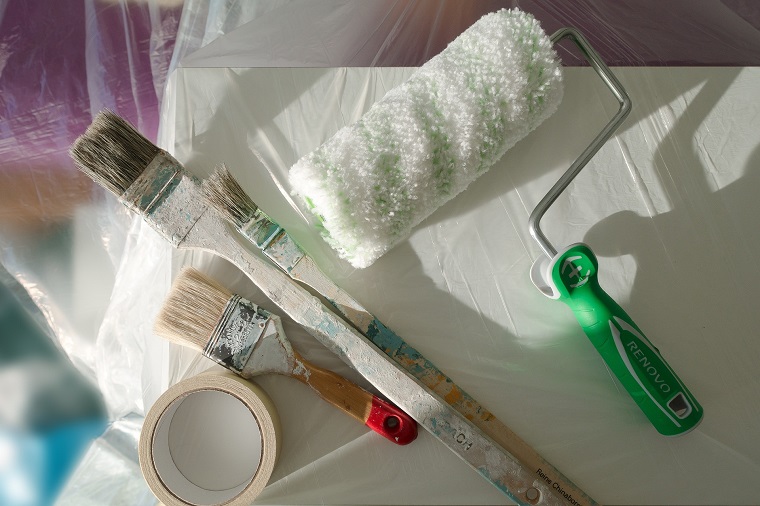 The following is a list of materials generally used by painters:
Paint and varnish – all varieties
Filler – for cracks and holes, both in wood and plaster
Putty – for repairing outside of windows and for filling very small holes in woodwork
Decorators' caulk – a silicone-like filler in a tube used for filling gaps between wood and plaster
Patent knotting – a brown liquid used to paint over knots in wood to stop the sap seeping out and the knot discolouring the paint
Sandpaper and sanding sponges
White spirit – both for cleaning brushes but also for thinning down oil-based paint
Ask for Free Quotes From Quality Painters
You will discover that there is considerably more involved in painting than knowing how to use a paintbrush or roller. We want you to feel more confident that when you ask a painter to give you a quote for painting your property, you will recognise from their answers that they clearly know what they are talking about. So, have a look at these articles and then use our simple form to request quotes from local painters to get the ball rolling. Request your Free Quotes here.
What does your painting job cost?
Approach painters and decorators in your area, request quotes and start comparing rates in order to find the right tradesman for your painting job.
Read other articles and guides:
> Painter
> Painting the Outside of a Property
> Painting Tips
> Personal Safety
> Primers
> Private Residential Painting
> Emulsion Paint
> Exterior Painting
> Good Quality Paints
> Interior Painting
> Local Painters