Exterior Painting
Why Hire a Painter to Paint the Outside of your House?
Certainly painting the outside of your house is a more daunting prospect than painting the spare bedroom! However you can soon convince yourself that it can't be that difficult as all you need is a paintbrush and a ladder. Our advice – make sure you add accident and life insurance to that list of necessities, because hospital emergency wards see more than their fair share of people who were painting the outside of their house. Either a slip of the foot, the ladder slipping, or just a lack of concentration can prove either very painful, or fatal.
Health and Safety regulations are such that if you can't tie the top of a ladder off to keep it stable, someone needs to remain at the foot of the ladder at all times. Now how many people do you know who will be happy to stand at the foot of a ladder all day to help you out? You can be guaranteed that if you slip, all they will do is get out of the way!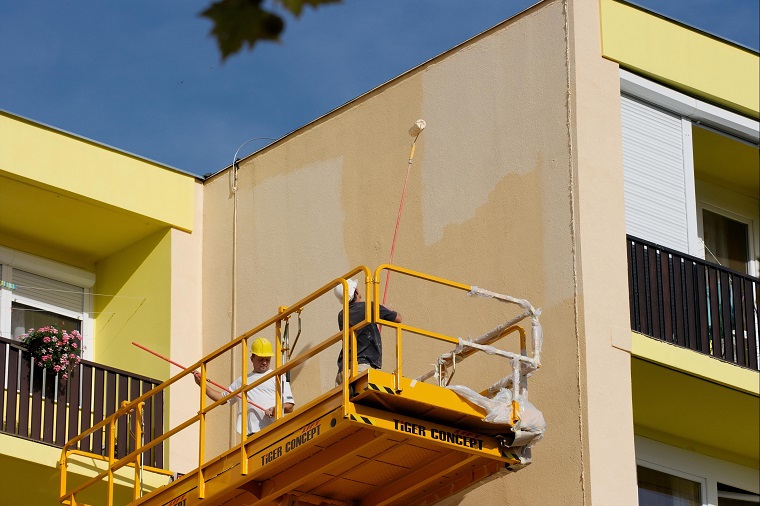 Focus on the Little Details
Aside from the safety aspect, once again painting the outside of your house doesn't just mean putting on a fresh coat of paint. First you have to establish what type of paint you want and what finish you prefer. Then you have to do all the preparation work. Is there flaky paint to remove first or green lichen that needs killing off before you do anything? What about the woodwork? Do the windows need attention as not all double glazing is uPVC? What state is the putty in? Can all the rainwater goods (guttering and downpipes) be easily removed so they don't get covered in paint? A professional decorator has all the tools, and know-how to do a good job and hiring one doesn't risk your health either!
Ask for Free Quotes From Quality Painters
You will discover that there is considerably more involved in painting than knowing how to use a paintbrush or roller. We want you to feel more confident that when you ask a painter to give you a quote for painting your property, you will recognise from their answers that they clearly know what they are talking about. So, have a look at these articles and then use our simple form to request quotes from local painters to get the ball rolling. Request your Free Quotes here.
What does your painting job cost?
Approach painters and decorators in your area, request quotes and start comparing rates in order to find the right tradesman for your painting job.
Read other articles and guides:
> Painter
> Painter prices
> Painting Materials
> Painting the Outside of a Property
> Painting Tips
> Personal Safety
> Primers
> Private Residential Painting
> Ratings
> Paint a Door
> Paint a Room