Commercial Painting Jobs
Painting of Commercial Premises
If you are thinking of having commercial premises painted, one of the first things you need to consider is the level of disruption to the business itself. If you deal with members of the public each day, you have to consider how this may impact on them.
If you run a business like a hair salon, clients are not going to want to have a painter working around them while having their hair done. As a consequence, many professional painters and painting businesses will offer to work outside normal office hours. This will lead to minimal disruption to your business even though the cost will be higher than if the work were to be done during the daytime.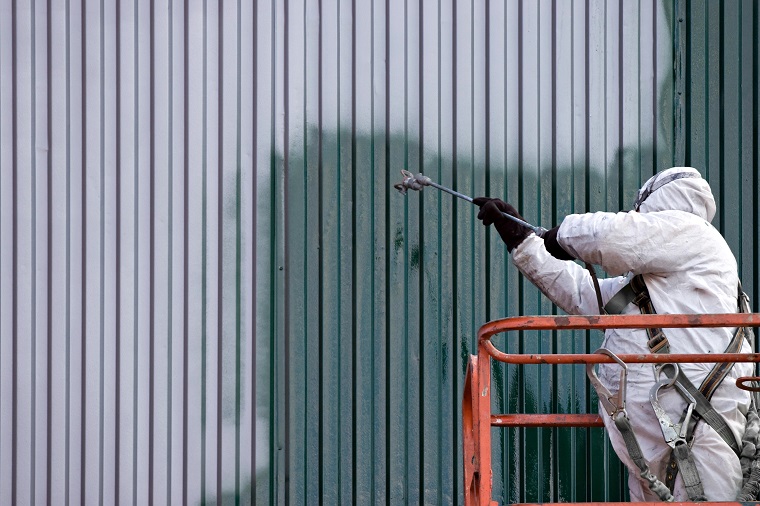 Quality Painters Have Sound Insurance
Painters who work on residential property should have public liability and accident insurance up to a value of approximately £5 million. However where commercial premises are concerned, this liability will usually have to be increased substantially. You will need to agree in advance the level of insurance cover your painters will need to have.
When choosing a painter for your commercial premises, they will need to have a good understanding of the environment. Some commercial premises are just an office where staff come and go once a day while others have up to 500 customers coming through the door each day. Commercial and industrial paints can be appreciably different in their constituents depending on the amount of wear they are likely to get.
Seldom are two commercial premises the same, so if you are considering having work done, why not use our easy to complete form and arrange to get some quotes from professional local decorators who can discuss a suitable strategy with you to minimise the impact on your business while it is being painted.
Also go to 'What to Look for in a Quality Painter?' and Cowboys Painters.
Video: Commercials Painting Jobs
In this video, a company abroad is repainting the exterior of a commercial property. Watch the video to get an idea of how such buildings are painted.
Ask for Free Quotes From Quality Painters
You will discover that there is considerably more involved in painting than knowing how to use a paintbrush or roller. We want you to feel more confident that when you ask a painter to give you a quote for painting your property, you will recognise from their answers that they clearly know what they are talking about. So, have a look at these articles and then use our simple form to request quotes from local painters to get the ball rolling. Request your Free Quotes here.
What does your painting job cost?
Approach painters and decorators in your area, request quotes and start comparing rates in order to find the right tradesman for your painting job.
Read other articles and guides:
> Painter
> Painter prices
> Painting Materials
> Wallpaper Stripping
> What to look for in a painter?
> Wooden Doors
> Cowboy Painters
> DIY Painting Maintenance Solutions
> Duration
> Local Painters
> Mould